William Collins Survival Knife (WCSK)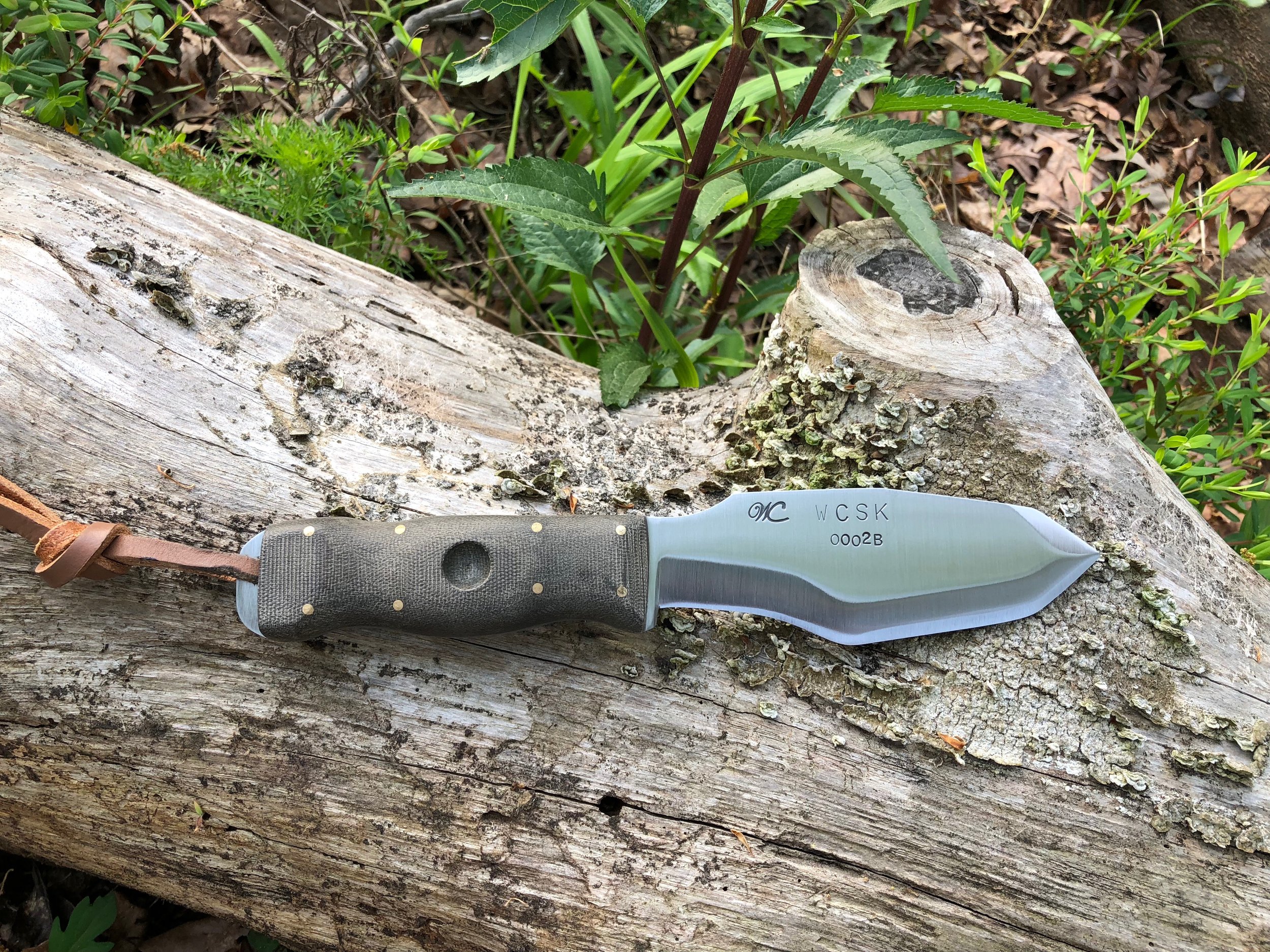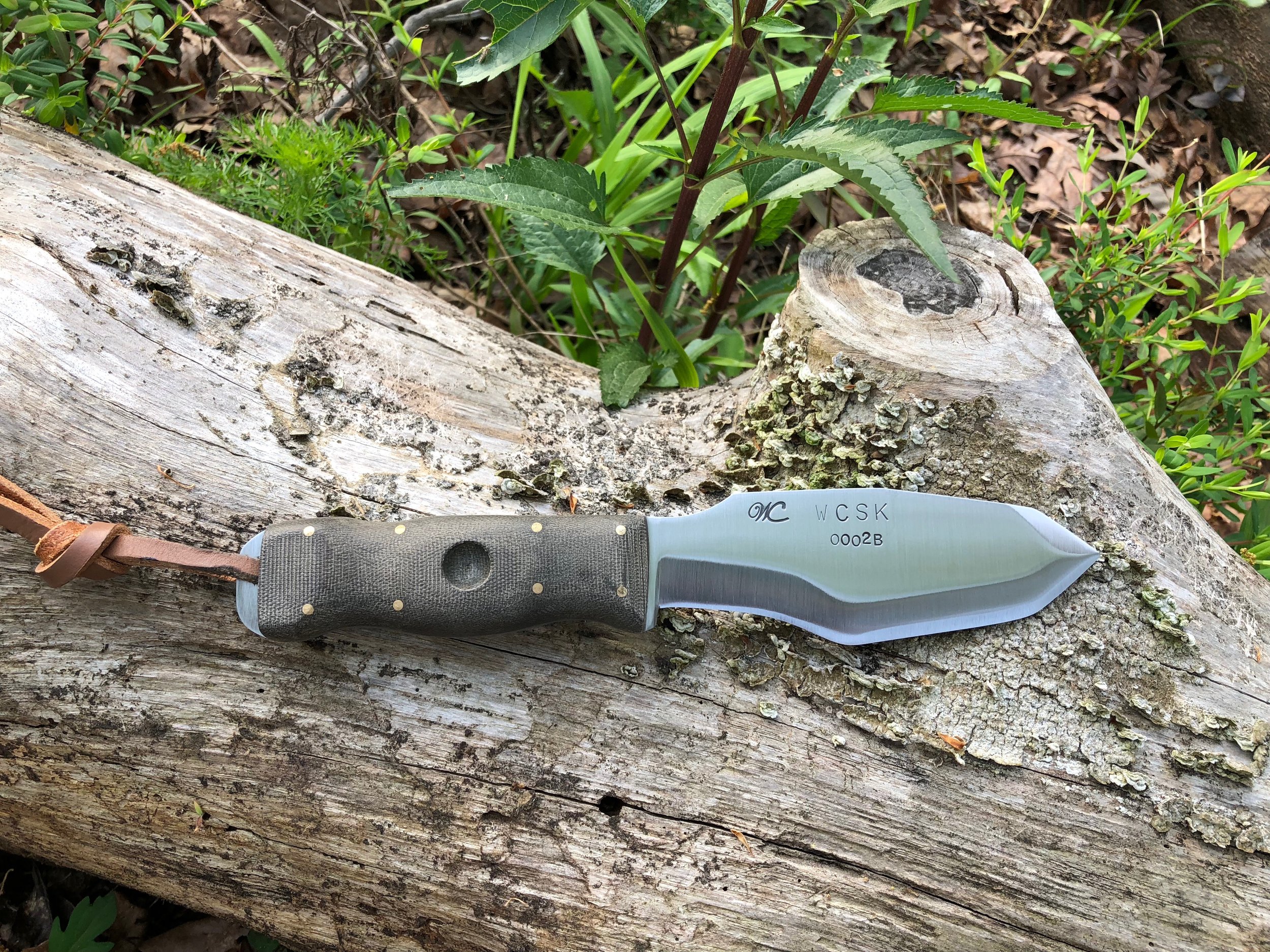 William Collins Survival Knife (WCSK)
Please allow 90 to 120 calendar days for fabrication after purchase. Any deviations from specifications offered in this listing is a custom build. Currently custom order books are closed until further notice.
Serial number will be issued with payment confirmation.
Steel: 3/16" O1 tool steel or 3/16" AEB-L stainless steel
Handle Material: unpolished OD green canvas micarta with 8 each 1/8" brass pins.
Blade: 5-5/8" +/- 1/8"
Overall: 10-3/4" +/- 1/8"
Custom leather and kydex sheaths purchased separately from Stitched Gear Outfitters
This video link will provide additional information on the knife design and comparisons between O1 tool steel and the AEB-L option. Video Link